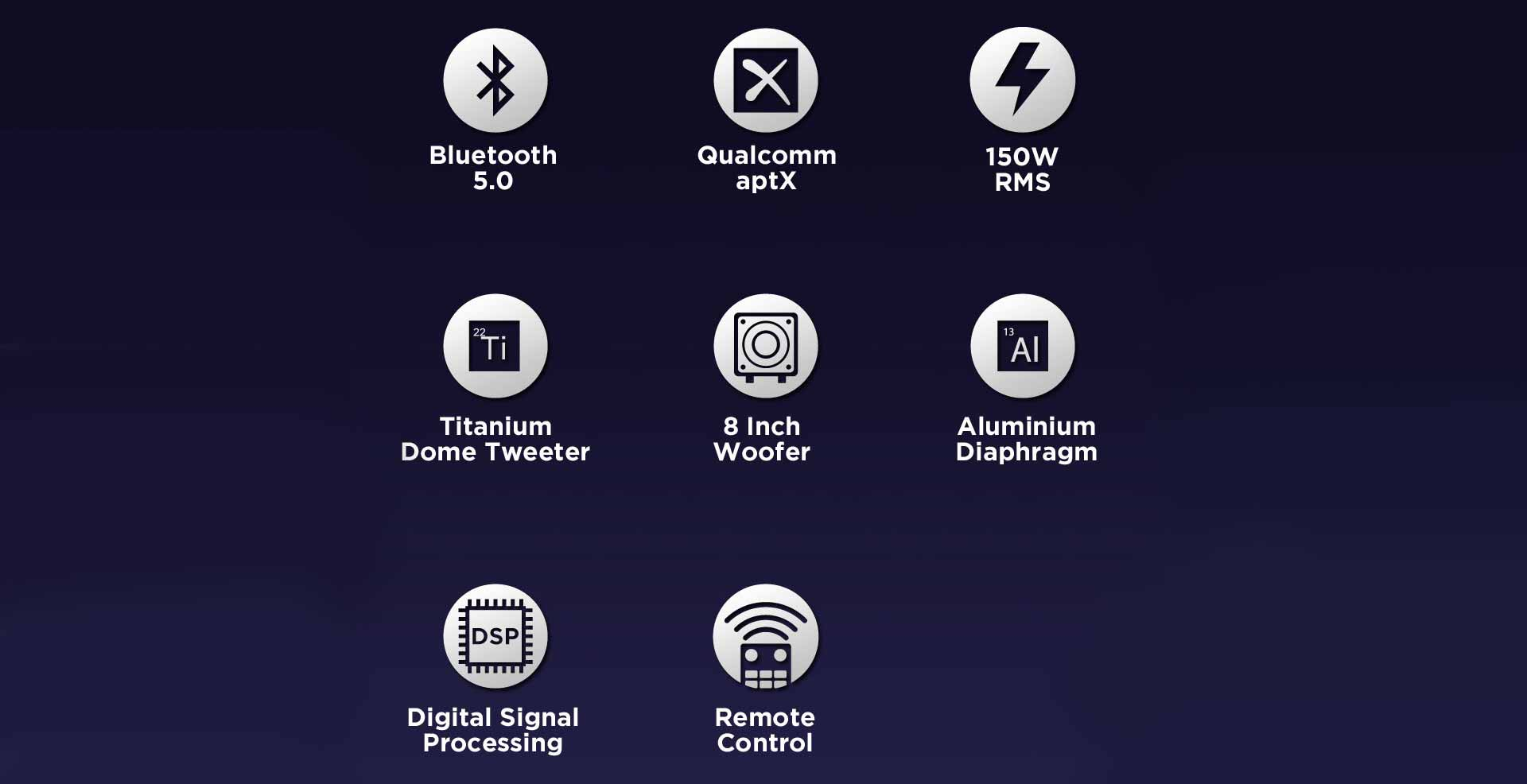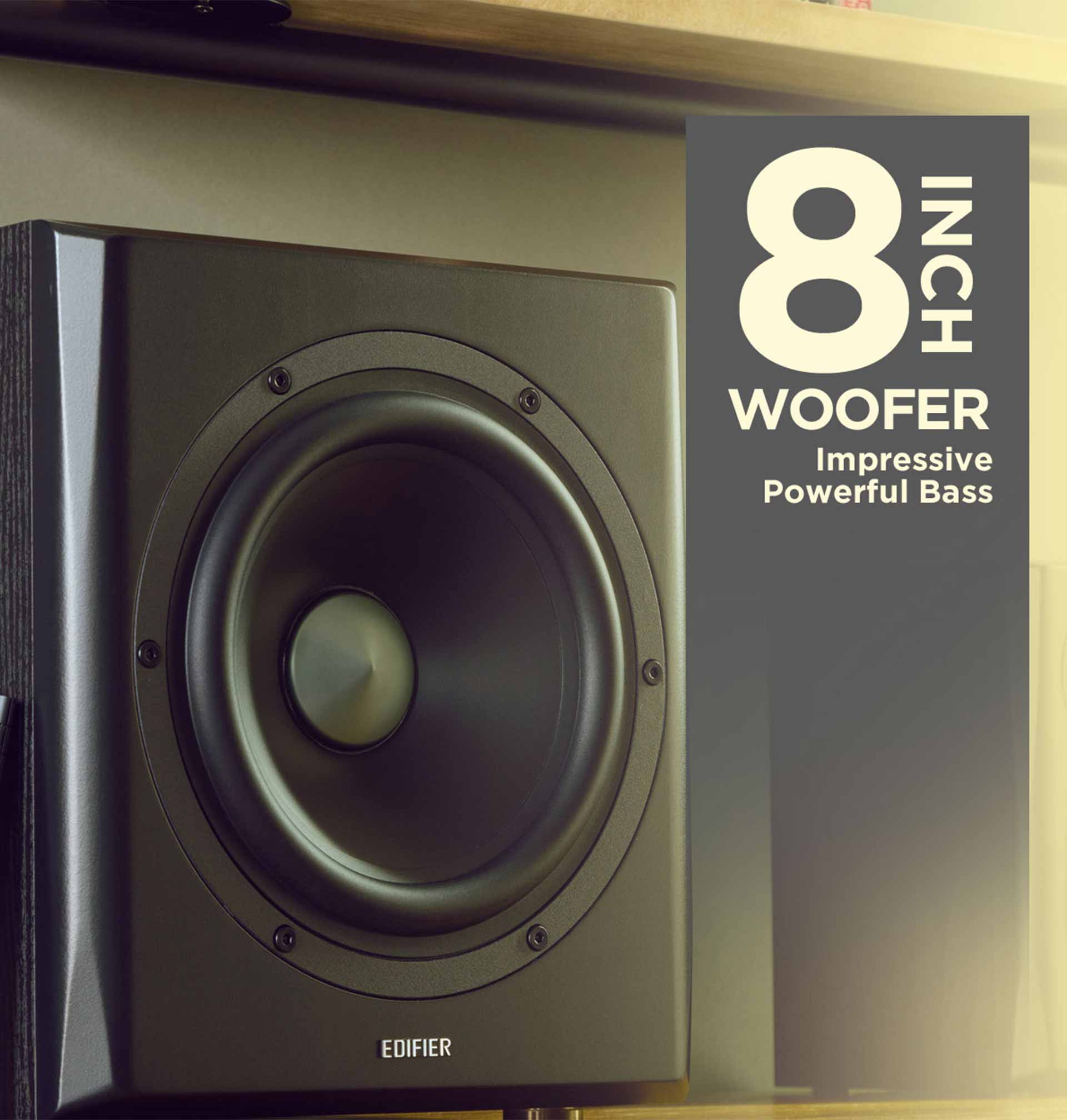 Take full control of your audio with the side panel controls on the side of one of the primary speaker. Three knobs are located on the side that operate the bass, treble and volume for the entire 2.1 system. Once switched on, the power light will appear, indicating the system is active.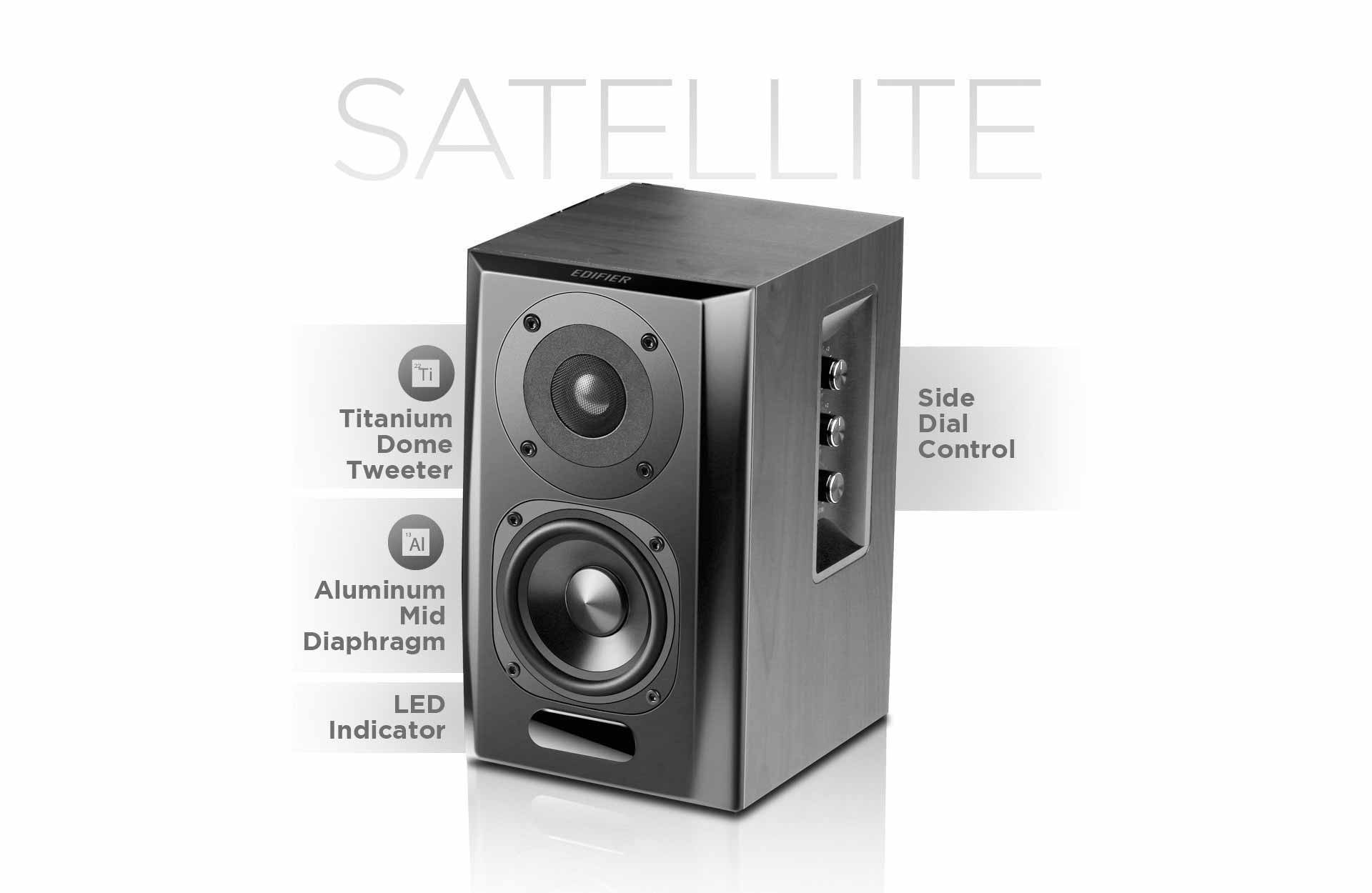 The S351DB is equipped with two bookshelf satellite speakers that have titanium dome tweeters that aid in producing a sound that provides clear highs in any genre of music or videos and movies. The titanium dome tweeters are ¾-inch in size.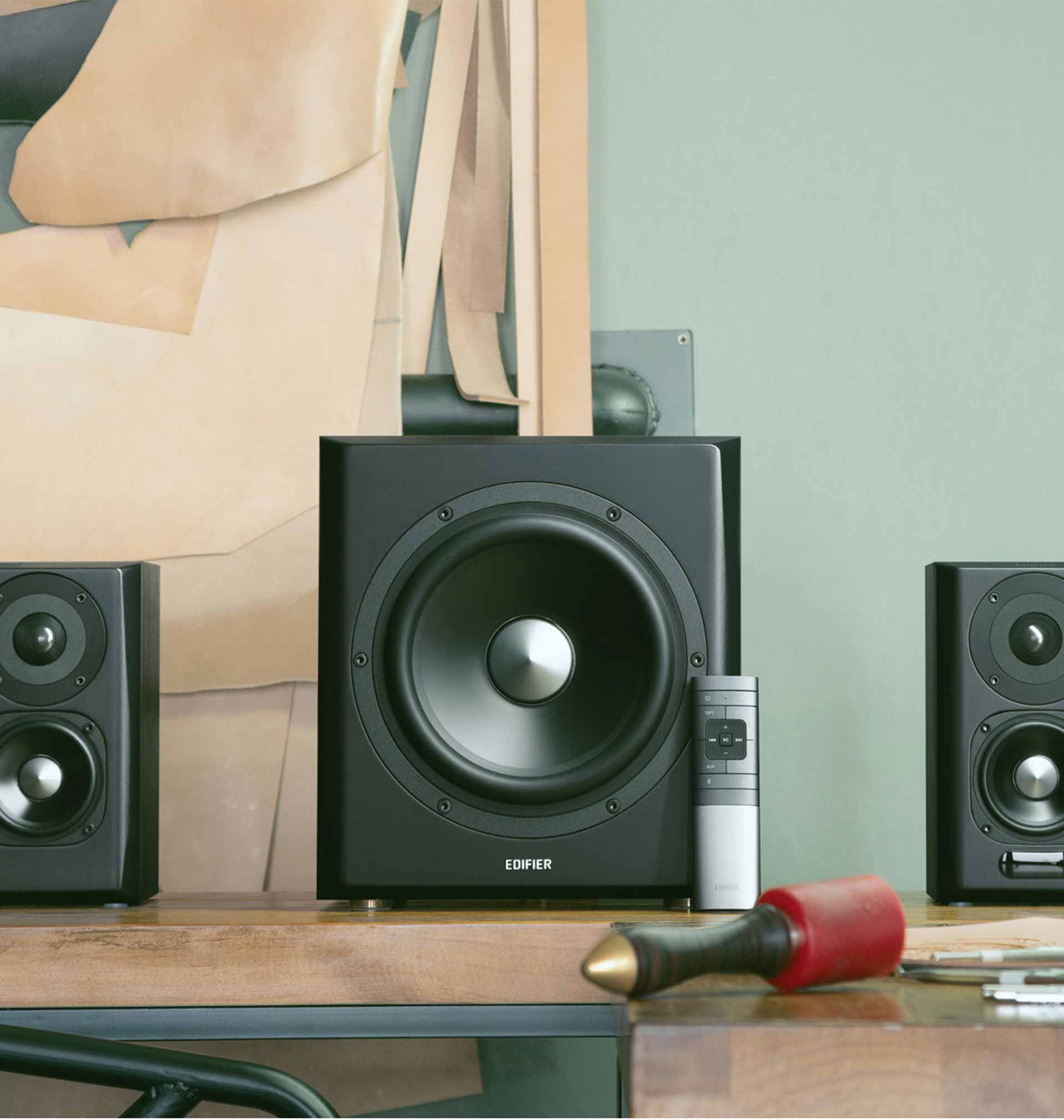 Using the wireless remote, switch between optical, coaxial, auxiliary and Bluetooth inputs from a distance. In addition, you can control the volume or playback controls, as well as, switch the speakers on or off with the wireless remote.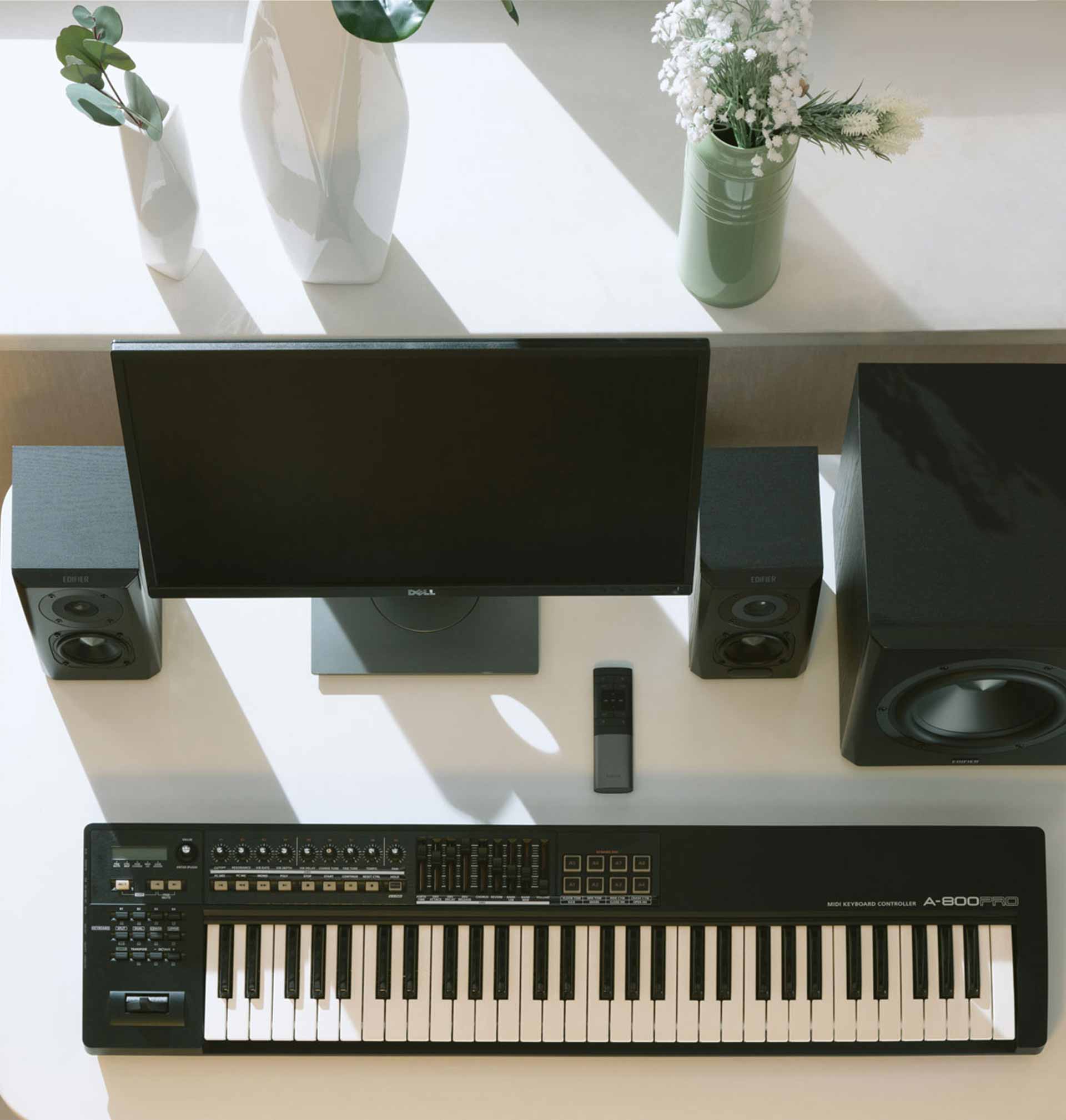 LINE IN 1, LINE IN 2, Optical, Coaxial, Bluetooth
Φ13mm tweeter unit + 4-inch mid-woofer
LINE IN1 R/L:500±50mV

LINE IN2 R/L:600±50mV
Optical /Coaxial R/L:350±50mFFS
Bluetooth R/L:700±50mFFS