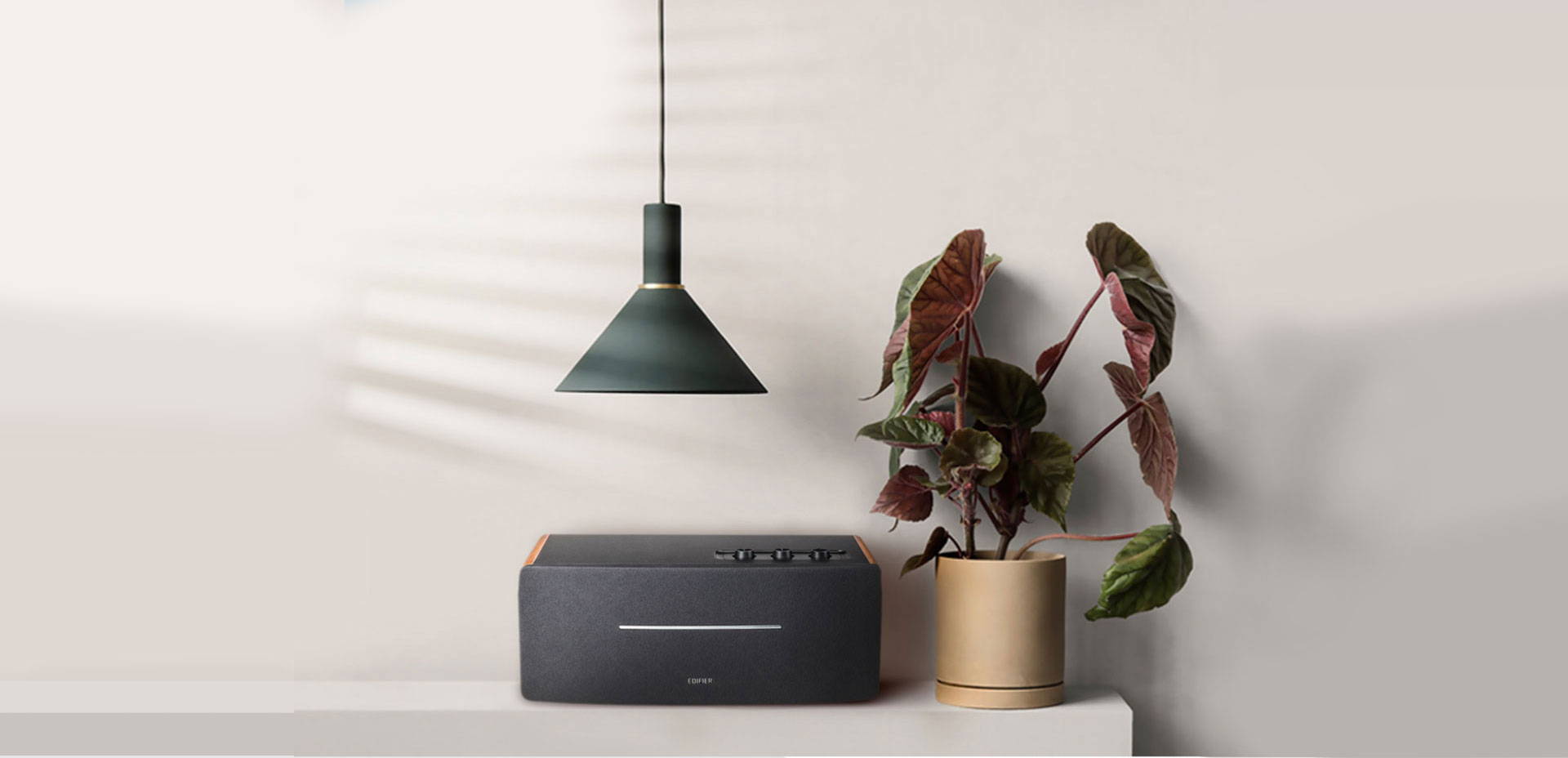 Unlike many other complicated speakers, you don't have to struggle much to set it up, and it won't take up too much space.
Place it wherever you want, such as your living room, study room, dining room, or bedroom, just connect to the power supply, and it's ready to use.
Different from ordinary desktop speakers with only two full-range units,
D12 adopts the acoustic structure of two-way crossover of treble and mid-bass,
and four units form a stereo system.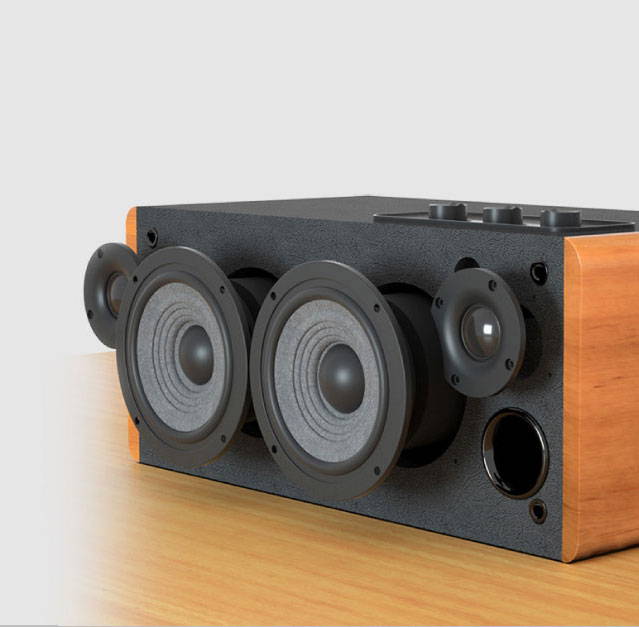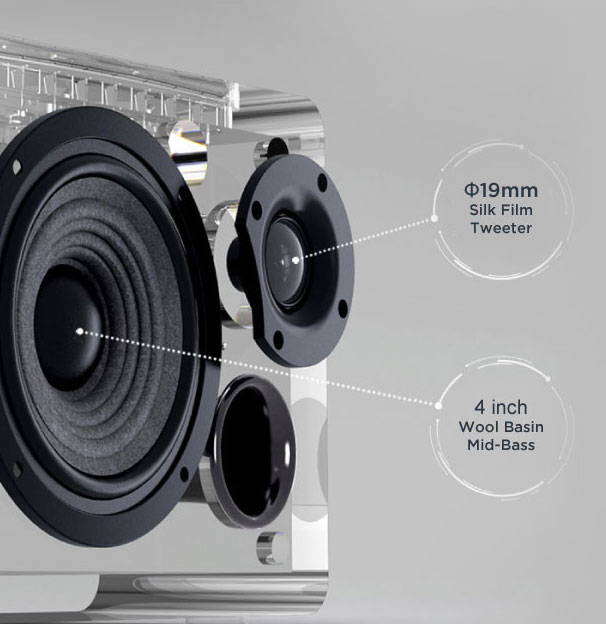 Φ19mm silk film treble, mellow tone, delicate, stretched and calm listening;
4-inch wool basin mid-bass, thick mid-range, powerful low-frequency drive.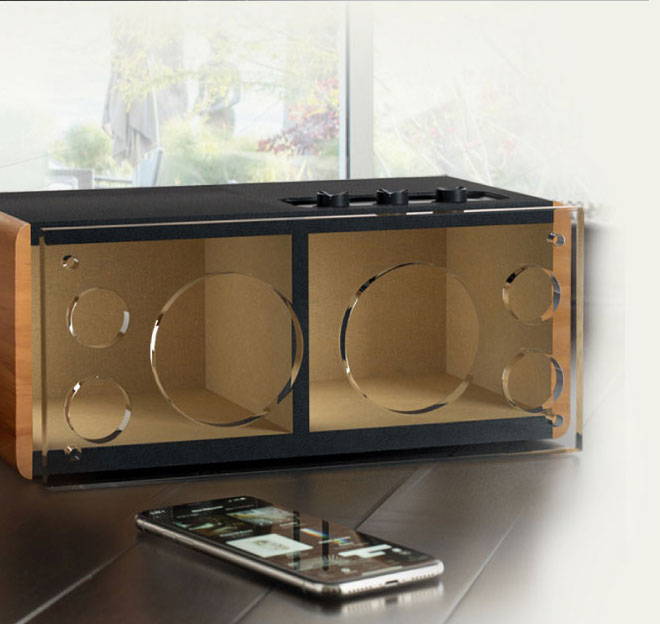 REDUCED SOUND INTERFERENCE
Although it is an integrated speaker, D12 is designed with two independent cavities on the left
and right to avoid phase interference between the left and right channels, therefore making the sound quality clearer.
DSP All-digital circuit platform, integrated Bluetooth and master IC to complete sound source management

and frequency division control, combined with TI's two TAS5805M digital power amplifiers. It can drive 4 units
with high efficiency.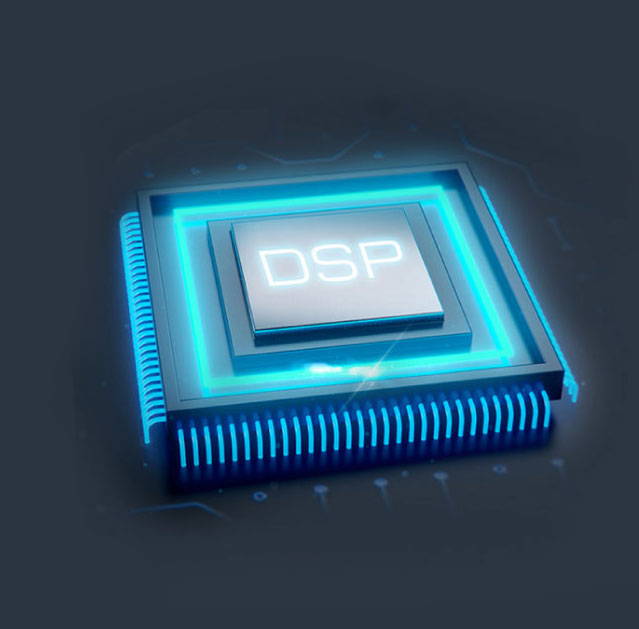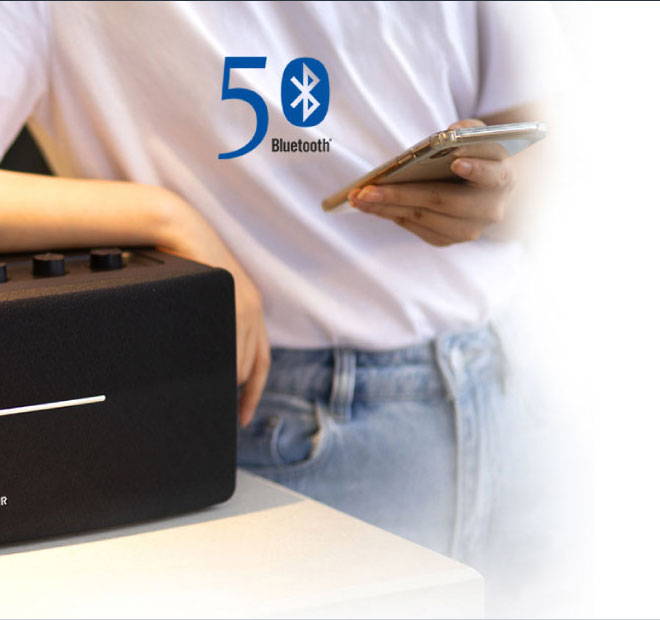 The Bluetooth module of V5.0 version has the characteristics of low latency, fast connection, low power consumption, long transmission, strong anti-interference function and is compatible with many Bluetooth audio source devices.
MULTIPLE INPUT EASY TO USE
One line of Bluetooth and two lines of input can conveniently be connected to multiple audio source devices at the same time. There is one output line, which can be connected to devices such as active subwoofers or speakers.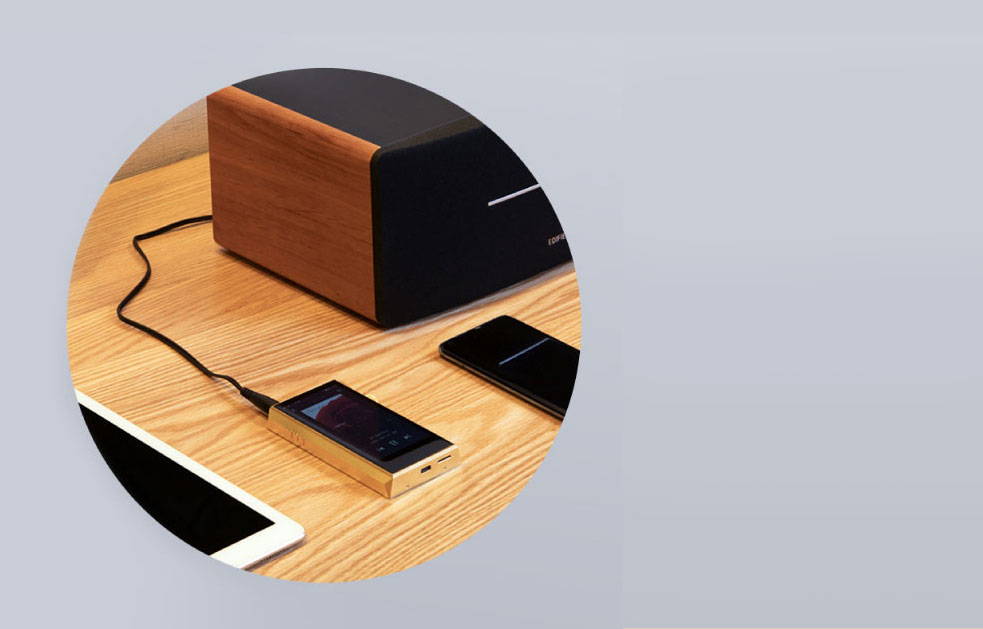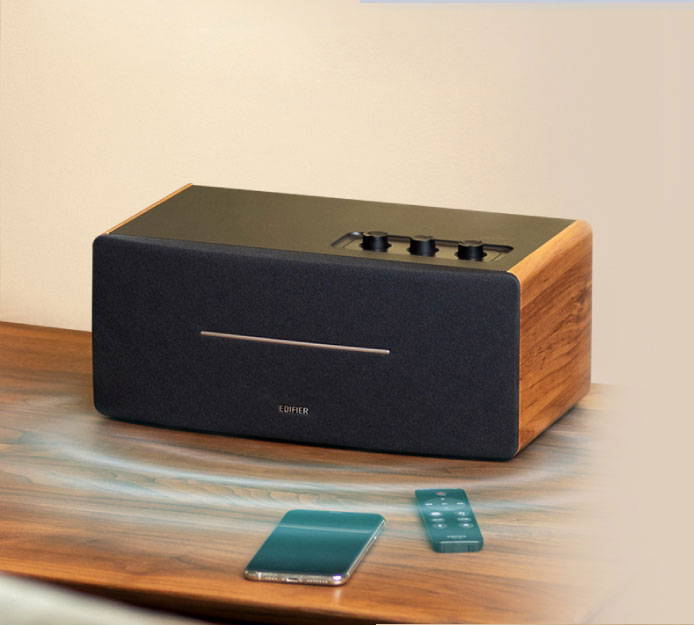 The continuous undistorted power of D12 is 20W + 20W for mid-bass and 15W+15W for treble.
The front dual-colour sound source indicator can easily distinguish the sound source mode and working status.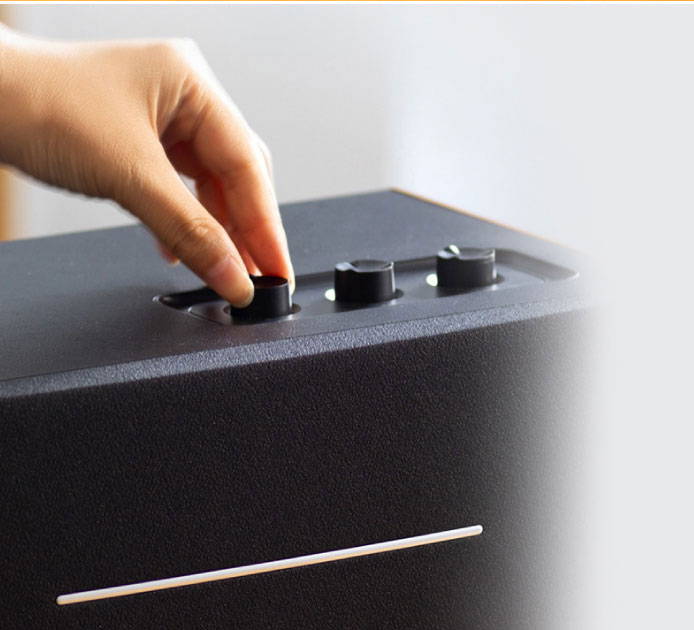 There are three dials on the top, to adjust the treble, bass gain and total volume. The volume control dial is also used to select the sound source.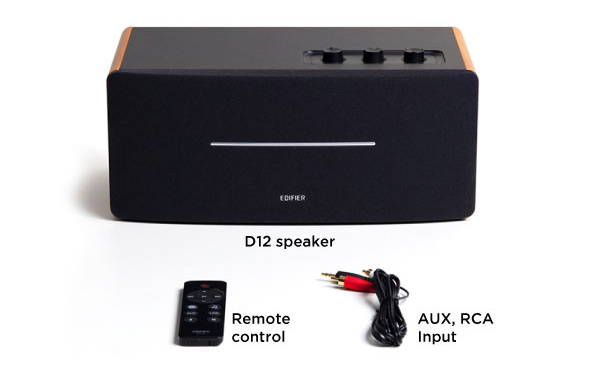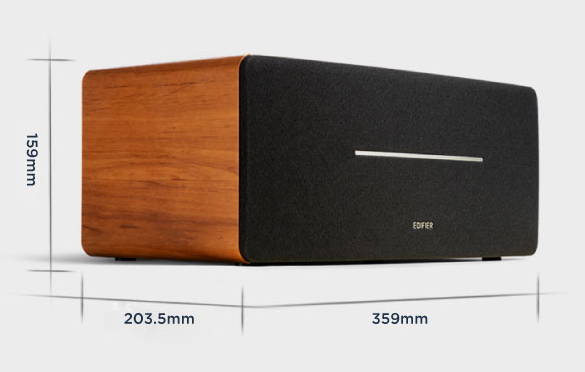 Tweeter: Φ19mm*2 Mid-bass driver: 4 inch*2
R/L(treble): 15W+15W R/L(mid-range and bass): 20W+20W