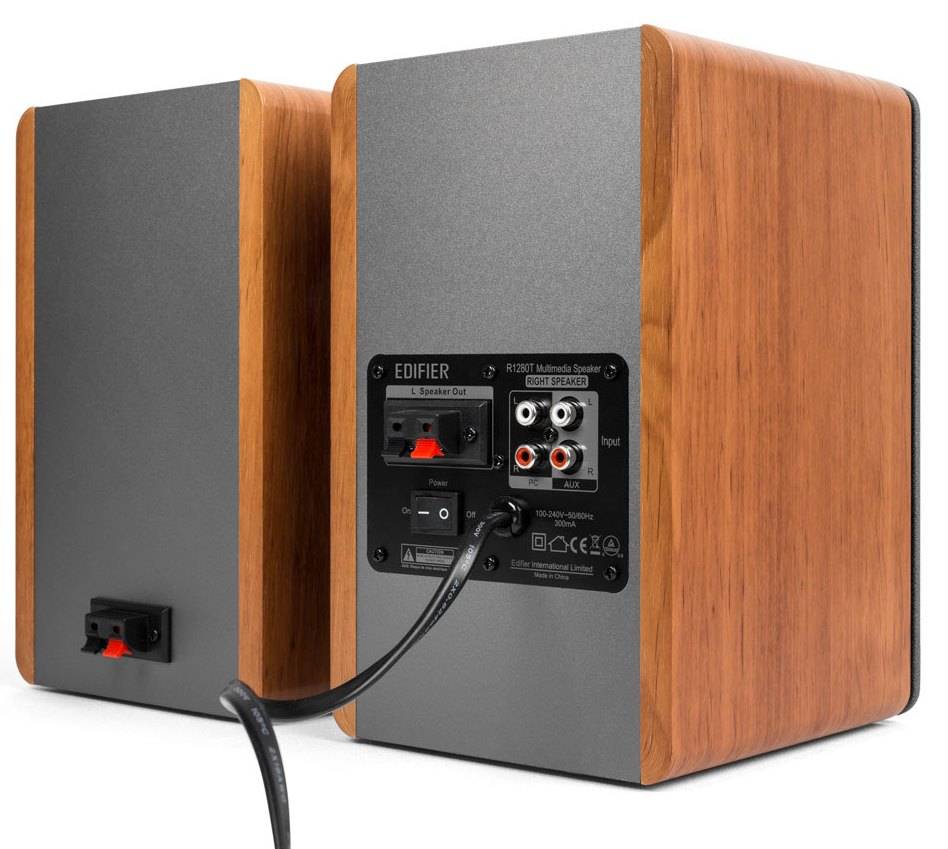 R1280T powered bookshelf speakers lets you connect to multiple audio devices using the dual RCA inputs. By looking at the back panel you can easily tell one of these is a passive speaker and one is an active speaker. The active speaker has two inputs located on the back. These inputs are perfect for RCA to RCA or RCA to AUX connections. Connect them to a PC, laptop, tablet, phone or record player. The speakers are connected to each other via regular speaker wire. The variety of cables included ensures our customer enjoy their music from most devices right out of the box.

With R501T III 5.1 speaker system, remarkable surround sound is yours for the taking. The 8-inch bass driver produces an impressive 38 watts of rich, deep bass. While the 5 satellites each delivers 11 watts RMS from the 3-inch drivers, for a total output of 93 watts RMS.
For enhanced bass, this 5.1 speaker system is also equipped with a calibrated, flared front-facing bass reflect port. And with Class D amplifier with Digital Signal Processing (DSP) technology, R501T III is the ideal all-in-one solution for home entertainment.